Let's go over a few quick steps regarding how to tie your new do-rag into a secure bun.
The trick is to initially pull it tight over your head, as depicted in step one. Making sure that you are pulling with even force on both sides, and that the wrap is of equal length.
From there, examine the directions below: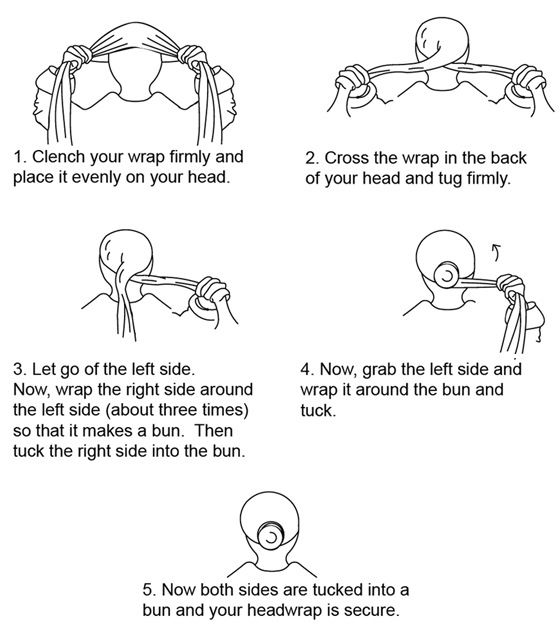 If you have any questions, drop us a line via the contact page.
Thanks!